Work for Impact offers you the ability to showcase your past work in your portfolio. To add items to your portfolio, click your name in the top right corner of the screen, then click "Profile." One your reach your profile scroll down, click "portfolio, then click "+Add Item."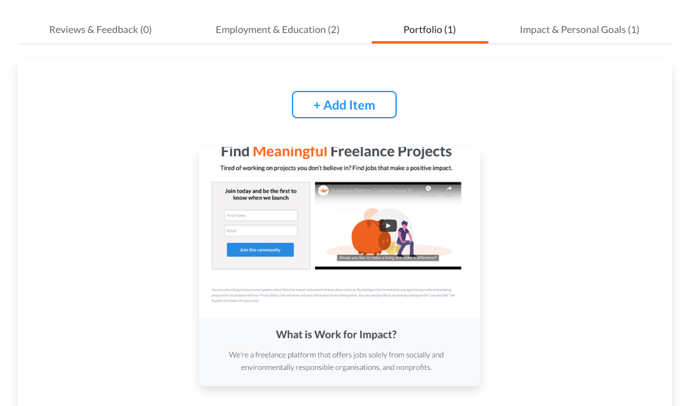 This can include photos, videos, designs, writing, and anything else you've created for clients.
However, your work history and client feedback from other freelance platforms will not be transferable to Work for Impact.